Home
Talk

0
380pages on
this wiki
Introduction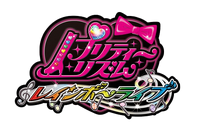 Welcome to the Pretty Rhythm Rainbow Live Wiki!
Naru Ayase is an 8th grader who can see the colors of music when she listens to it. For Naru, who is extremely good at deco-ing Prism Stones, becoming the owner of a shop like Dear Crown was her dream. One day, she finds out that the manager of a newly-opened shop is recruiting middle school girls who can do Prism Dance, and immediately applies. Naru begins to Prism Dance at the audition, and an aura she's never experienced spreads out in front of her. At that moment, a mysterious girl named Rinne asks her if she can see "rainbow music".
Please help us by editing or by creating pages!
The database currently contains 380 articles and 3,423 images.

Overview
·
Help
·
Templates
·
Categories
·
Admins
Meet the Characters of Rainbow Live
Happy Birthday Naru!
Naru Ayase
Naru Ayase (彩瀬 なる, Ayase Naru) is the natural air-headed lead character of Pretty Rhythm Rainbow Live. She is below the average height of middle school girls; therefore she drinks milk everyday in order to become a tall and mature lady in the future. For Naru who loves decorating and changing the look of just about anything, owning a shop like Dear Crown is her dream, and she soon becomes the manager of the newly opened Prism Stone. Taking action on her own, Naru entered the world of Prism Shows with her Prism Stone comrades- Ito and Ann, and the three formed a unit called Happy Rain. She is currently a participant in the Over The Rainbow Session, the Prism Queen Cup, seeking to save the world by bringing back the Prism's sparkle.
Video of the Week
Vanity♥colon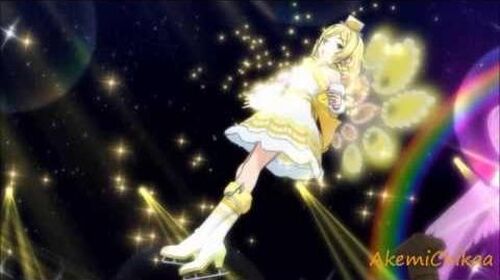 The Pretty Rhythm Rainbow Live Wikia will try to put up new polls every week, please feel free to vote! To see the results of previous polls, click here.
Vote on the Featured Poll
Who do you want to win the Over The Rainbow Session?
Give us your opinion!
If you have another suggestion, please leave a message on my wall! (User:Purizumu) Thanks! And also, Märchen is now changed to Fairytale.